A Season of Peace: September 1 – October 6, 2019
"May the God of peace grant you peace at all times in all ways."
2 Thessalonians 3:16
The 2019 Season of Peace begins Sunday, September 1, and continues through Sunday, October 6, 2019, World Communion Sunday. This five-week pilgrimage is designed to deepen the pursuit of peace for congregations, small groups, families, and individuals. This season is also a time of encouragement, challenge, inspiration, and education. May you be enriched, renewed and enlivened in all the times and ways of during this Season of Peace. World Communion Sunday is traditionally when churches take up the Peace & Global Witness Offering.
Resources through the PC(USA) include daily "Path of Peace" reflections, "Peace Cards" for children and families, Bible and book studies for adults, children's curriculum, a coloring poster, an intergenerational peace fair, and other downloadable resources, Presbyterians are invited to define and deepen their calling as peacemakers.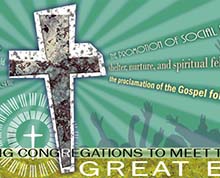 Did You Know? Our Presbytery has a Peacemaking and Advocacy Fund through the Great Ends Grants. This funs supports various initiatives ranging from partnership with local gun violence awareness and prevention organizations, community organizing and service days, antiracism training events, interfaith collaborations, and more. Consider applying for a Peacemaking and Advocacy grant today. Learn more here.
Click below for links to the PCUSA Season of Peace resource page, the Peace and Global Witness Offering, and reproducible coloring pages from Illustrated Children's Ministry.