The days are long here at GA. Yesterday (Wednesday) we started at 9:30am and finished about 10:00pm. Today we started an hour earlier. Sometimes the meetings are tedious but there have been highlights, mostly unexpected, that more than make up for that. Here are a few of them:
The incredible worship services, always with a band and, for the opening one, with a 200-voice choir. At yesterday's service, the Lord's Prayer was simultaneously recited in multiple languages by nearly 800 worshipers. Wow.
The recommendation by the General Assembly to study Martin Luther King Jr.'s, "Letter from a Birmingham Jail," and explore its p;ossible inclusion into our Book of Confessions. The letter provides a stark reminder that the PC (USA) has, at times, not done all that it should to promote civil rights.
Learning about the Reclaiming Jesus Statement. Google this!
Watching one of the youth advisors come out as bisexual in front of his father and the full assembly during a discussion regarding PC (USA) support for the LGBTQIA+ community.
But above all was helping to craft a resolution protesting the separation of families. I served on the committee that handles immigration matters and this resolution was passed on to the full body of commissioners by a committee vote of 60 to 0. Once in front of the full assembly it was strengthened to condemn the President's executive order…the one that continues the zero tolerance policy and fails to reunite separated children with their parents…and then passed 484 to 34. The PCUSA stands with the children.
Now there is more to do so I'm heading back to the meeting.
Ron Cronise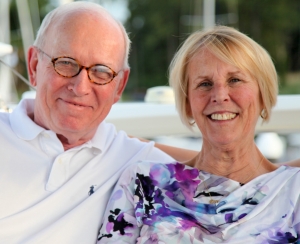 https://media.myworshiptimes22.com/wp-content/uploads/sites/12/2018/06/20152348/RonC-e1529611404711.jpg
244
300
Betsi Moise
https://presbyphl.org/wp-content/uploads/sites/12/2019/05/17APR_PresbyLogo_light-1030x452.png
Betsi Moise
2018-06-21 16:03:56
2018-06-21 16:04:14
Business as Holy Work: GA Reflections by Elder Ron Cronise