Annual Ecumenical Equipping Event: God, Improv, and the Art of Living with MaryAnn McKibben Dana
 Join us for our annual ecumenical equipping event in partnership with the Southeastern Pennsylvania Synod (ELCA) and United Lutheran Seminary.
Tuesday, February 25, 2020
9:00 a.m. to 3:00 p.m.
Doors Open at 8:30 a.m.
United Lutheran Seminary
$15 Includes Full Event, Refreshments, and Lunch
Click here for a flyer to download and share with your congregation!
This event is open to all ministry leaders! Bring your Team!
"At every moment, the question is, Now what? What's our next move? An improvising God calls us to see what we can see- the situation right in front of us, no matter how surprising, annoying, or downright deplorable- and find the best Yes-And possible."
(God, Improv, and the Art of Living, 80)
Listen to a PresbySpeak conversation on SoundCloud with Rev. McKibben Dana:
An extension of our Presbytery's Ministry and Leadership Incubator, this year's gathering to welcome Rev. MaryAnn McKibben Dana, author of God, Improv, and the Art of Living.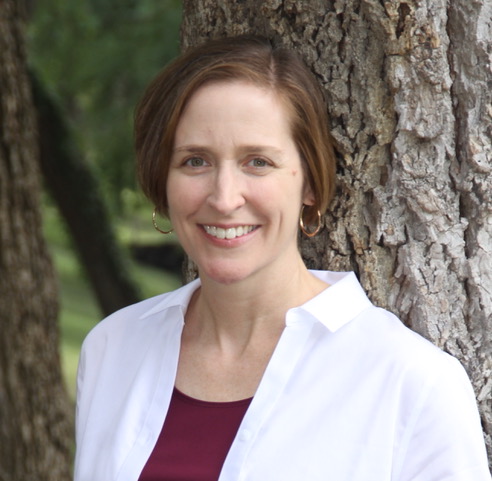 Rev. McKibben Dana will join us to facilitate a day of thoughtful and playful intersections with improv, personal formation, and the building of capacity for adaptive ministry in the 21st century. This event will consist of a blend of presentation, discussion, and creative interactions to help ministry leaders embrace the tools of improv as the means for vibrant living and adaptive ministry. We invite you and your church and/or ministry team to consider reading the book together in preparation for this gathering. Each book comes with a discussion guide!
Order here
.
Described as Brené Brown meets Tina Fey, The Rev. MaryAnn McKibben Dana is a writer, free-range PCUSA pastor, speaker, and ministry coach living in the Virginia suburbs of DC. As a recovering perfectionist who likes her backup plans to have backup plans, McKibben Dana penned God, Improv, and the Art of Living, about embracing improvisation as a spiritual and life practice.
McKibben Dana is a sought-after speaker, preacher, conference leader and writer around issues of leadership, faith formation, and congregational transformation. She served as co-chair for two years of NEXT Church, a movement within the Presbyterian Church (USA) that seeks to call forth vital ministry for our changing cultural context. MaryAnn is a graduate of Rice University in Houston, Texas and received her M.Div. from Columbia Theological Seminary in Decatur, Georgia. She is a mother of three, an imperfect knitter, and an occasional ultramarathoner. Connect with her at: www.maryannmckibbendana.net
"We can't just receive what life offers us. We must build on it. We offer our contribution so the people around us have something to build on themselves.  One step at a time- one And at a time- we move forward into the future together." (God, Improv, and the Art of Living, 39)
Click here for information and resources related to previous ecumenical equipping events.