The next Stated Meeting of Presbytery of Philadelphia will be Tuesday, November 19, 2019
Overbrook Presbyterian Church
Registration begins at 1:15 p.m.. Pre-Presbytery conversations begin at 1:30 p.m..
Call to Order is 2:30 p.m. Worship begins at 5: p.m. followed by dinner at 6:00 p.m.
Click here for a link to the bios for nominees for Moderator and Vice Moderator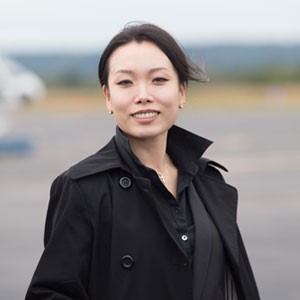 Our guest preacher will be Sera Chung, an accomplished musician, preacher, and spokesperson for the values of justice and cultural humility. Most recently, she served as the Director of the Asian American Program at Princeton Theological Seminary, which sought to cultivate global partnerships with Asian and Asian American Christian institutions and leaders. Sera also directed Princeton Theological Seminary's efforts in the recruitment of high-quality students for the Seminary's Masters-level programs as the Director of Recruitment. Sera previously worked on the national staff of the Presbyterian Church (U.S.A.) as the Associate for Gender and Racial Justice. There she spearheaded programs and initiatives to expand and enrich the church's relationships across racial, cultural, class, gender, and generational lines. As a musician, Sera created two full-length albums and multiple projects which she composed and produced, and continues to perform both domestically and internationally.
Pre-Presbytery Conversations:
Meeting Highlights:
Presentation by the Border Trip Delegation
Quick Links:
Date/Time
Date(s) - Nov 19, 2019
1:00 pm - 7:00 pm
Location
Overbrook Presbyterian Church