"Make my joy complete by being of the same mind, maintaining the same love,
united in spirit, intent on one purpose."
Philippians 2:2
Dear Friends in Christ,
Summer is typically a time when the intense heat slows us down, giving us a chance to reflect and re-boot. However, as I sit down at my computer to write a letter to you there is jarring news of yet another act of senseless violence. A gunman has murdered innocent people in the office of a news organization in Maryland. We remain stressed, concerned and on edge. Mass killings, high profile suicides, children taken from their mothers, immense social injustice and inequality … I lament how broken we are. I confess to being very bewildered wondering why so many people feel they must hurt others or hurt themselves in order to be seen and heard.
What can we do? To begin with, the faithful can and should come together with one unified voice. Many voices professing love have the ability to resonate high above the rumble of hate. We, the faithful, must bring the good news of the gospel and the love of Christ to the world! Not only must we continue to envision and dream of a world full of love, grace and peace, we must give this dream a deliberate strong voice and work toward making this dream a reality.
I cordially welcome you to join me as we come together, a united voice as a Presbytery, for our stated meeting on July 14, 2018 at Oxford Presbyterian Church. Two compelling Pre-Presbytery conversations will take place. One is an exercise in the design and development of creative "out of the box" ministry. The other concerns the gracious dismissal of Narberth Presbyterian Church.
During this meeting, we will hear from the commissioners to the 223rd General Assembly about their experience and our denomination's renewed witness and call to Christian action. Our executive team will report on exciting new beginnings and chapters being written within our Presbytery. The proposed 2019 Presbytery budget will be presented. Additionally, the Reverend Jesse Gardner will give a report on behalf of the Administrative Commission for Gracious Dismissal of Narberth Presbyterian Church to the Covenant Order of Evangelical Presbyterians.
This summertime meeting will be focused and meaningful. Pre-Presbytery Conversations begin at 9:30 a.m. I will call the Stated Meeting to order at 10:30 a.m. and we will adjourn at 1:15 p.m. Devotion will be woven throughout the meeting. Due to the short duration of our time together, no meal is being served.
I look forward to being with you, united as one body of faithful people called to serve and lead on God's behalf.
Grace and Peace,
Linda Rutkosky
Moderator of the Presbytery of Philadelphia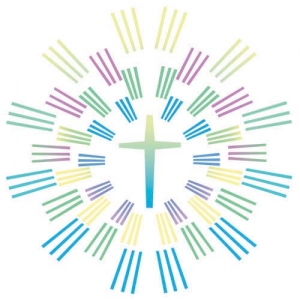 https://media.myworshiptimes22.com/wp-content/uploads/sites/12/2018/06/20152452/PresbyArt_CWOW_8MAY_burst_rgb.jpg
248
1364
Betsi Moise
https://presbyphl.org/wp-content/uploads/sites/12/2019/05/17APR_PresbyLogo_light-1030x452.png
Betsi Moise
2018-07-09 15:31:21
2018-07-20 14:49:37
Letter from Our Moderator