The Presbytery invites all to join in the next antiracism series of their book club forum on Mondays at noon in May and June
This 4-week forum will focus on Native: Identity, Belonging, and Rediscovering God by Kaitlin B. Curtis. Join us via Zoom on:
May 17th
May 24th
June 7th
June 14th
A ZOOM link will be forthcoming!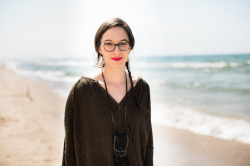 Native is about identity, soul-searching, and being on the never-ending journey of finding ourselves and finding God. Kaitlin offers a unique perspective on these topics. In this book, she shows how reconnecting with her Native American roots both informs and challenges her Christian faith.  Kaitlin B. Curtice is a citizen of the Potawatomi Nation as well as a Christian, public speaker, and poet. She travels around the country speaking on faith and justice within the church as it relates to Indigenous peoples. Curtice is a monthly columnist for Sojourners, has contributed to On Being, and Religion News Service, and has been featured on CBS and in USA Today and the New Yorker for her work on having difficult conversations within the church about colonization. She is the author of Glory Happening: Finding the Divine in Everyday Places.