Bryn Mawr Seeks Full-time Program & Human Resource Administrator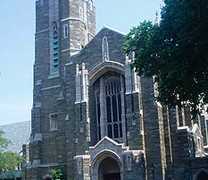 Bryn Mawr Presbyterian Church is seeking a full-time Program and Human Resource Administrator who will work closely with the Pastor/Head of Staff in overseeing all facets of church operations. The HR Administrator should be familiar with and understand the unique needs of a church, the administration of its programs, technology, facilities, and human capital and how they support effective church programs and operations.
Click here for a detailed job description.
To apply, submit resume to: Amy Hill at [email protected]