Faith Presbyterian Church in Baltimore Seeks Full-time Pastor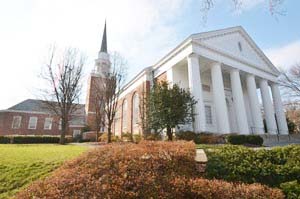 Faith Presbyterian Church is searching for a dynamic Pastor to lead a healthy, committed, progressive, diverse, and welcoming congregation to a deeper understanding of what it means to live the Christian faith and to an even more fully realized mission of what it means to be church.  They seek an individual committed to excellence in preaching and teaching and to the church's role in advancing social and economic justice in the community. Their congregation walks the walk and is looking for someone to accompany and guide them on our ongoing journey to being Faith in the City: Seeking, Standing, Serving.
Please click here for a detailed job description.
To submit an application, please email the Pastor Nominating Committee at [email protected].