Tech Deacons:
As our Presbytery aims to come alongside our church and ministry leaders navigating the urgency of digital ministry and community in such a time as this, we have convened tech deacons to be available for support to you. These individuals are not necessarily "experts," but can be a resource for you as you set up ZOOM, facilitate social media platforms, host on-line and live-stream worship, and more. If our tech deacons do not know the answers, they will help connect you to those who may.
.
Rev. Greg Klimovitz: [email protected] 
Cassie Heintz: [email protected]
Rev. Eric Dorville: [email protected]
Rev. Carla Jones-Brown: [email protected]
Kearni Warren: [email protected]
Rev. Sarah Cooper Searight: sarah.cooper.[email protected]
Rev. Doug Hoglund, [email protected]
Betsi Moise: [email protected]
As our congregations and ministries lean into the sacred possibilities of digital community. We will feature weekly "TechTips" as you navigate these uncharted waters. All tips will be available below and on our social media platforms.
____________
May 1, 2020 TechTip:
New from the Commission on Ministry (COM) Tool Kit: Our COM has developed guidelines for Congregational Meetings and Ordination of Officers in such a time as this.
Click here
to go to the COM Tool Kit.
____________
April 23, 2020 TechTip:
Have you considered the theology of hospitality and welcome as the framework for hosting digital gatherings? Check out how East Falls is equipping their people to be virtual ushers. #onlineworship #techdeacons #digitalministry.
Click here to read helpful practices
for digital gatherings from Rev. Kari Olson (East Falls).
____________
April 16, 2020 TechTip:
Avoid ZoomBombers who aim to disrupt digital meetings. Consider using simple password for gathering & designate someone to manage chat. Helpful video: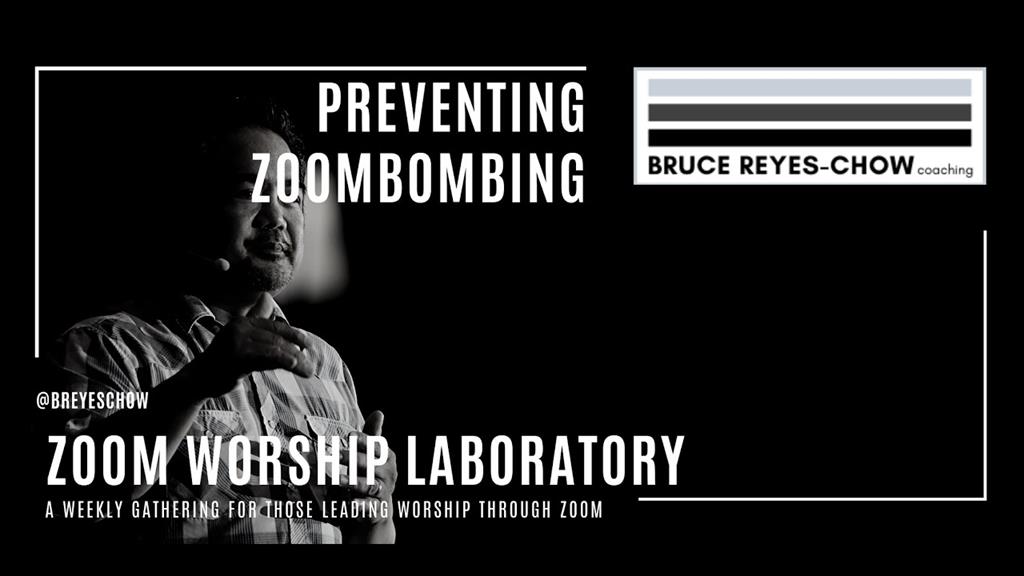 _____________
Thursday, April 1, 2020
This week's recommendation: Recording Children and Youth
If recording children and youth in any digital platforms, be sure to have consent from parents/guardians. Yes, provide community for our youngest during this season of isolation, but do so responsibly and with great care.
In order to provide an opportunity for consent, especially in the case of children and youth, ZOOM provides an an option to notifying meeting/webinar participants before recording starts that can be customized for your purposes and then acknowledged by participants. Go to your account, personal, settings, scroll down and select "recording disclaimer" and then customize for your purposes.
_____________
Have a tip or resource you want to share with us or a question about digital media, complete the form below.
_____________
Previous Tech Tips:
On a recent
webinar
, it was recommended that congregations explore convening a group of leaders who are at least novice or better at all things tech and social media. These individuals can have their preferred contact information made available to the congregation so those who are less skilled in this area can have tech support readily available from their trusted community as they navigate online platforms like ZOOM, Facebook LIVE, YouTube, and other spaces for virtual gatherings and worship services. Consider launching Tech Deacons in your congregation or worshipping community. The Presbytery is in the process of convening our own- stay tuned. Interested in other suggestions? Check out the webinars below.